한국어
日本語
If there is one sport in which it seems completely impossible to play without an arm, it is basketball. However, for Hansel Enmanuel Domínguez it is not a limitation but a motivation. He lost his arm as a child when a wall fell on him and since then he has not lost his enthusiasm for the sport he loves.
Hansel is 1.93 and 17 years old. Surely when he suffered the accident that left him without his left arm he thought he could not play basketball again, but that thought never took hold of him and he kept working and believing that he could fulfill his dream again after the accident.
Now, several years later on the court no movement is out of reach. His jumping ability is spectacular, he makes treys, long shots and spectacular dunks.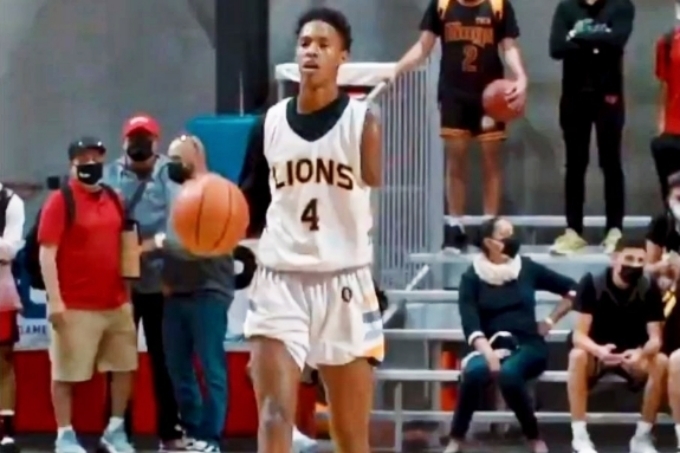 Live in one of the poorest neighborhoods in Santo Domingo and the talent has been inherited from his father, the Dominican basketball player Hansel Salvador. Now he is proud of his son, who he starts to be a basketball star in his country. The defense in the air says it is one of his strengths.
"At first I did not want him to play for fear that he would suffer a blow. But you have to let him flow, let him achieve his achievements because he has dedicated himself to work," said his father a couple of years ago.
Ricardo Catala, Hansel's AAU coach, says, "He's been a sensation on social media. At first, people may've thought it was a gimmick and didn't know if he could do it against top talent."
His coach explains, "This might be one of his greatest gifts. Sometimes we don't look at it as a blessing. We never know what he would've been if he had both limbs."
No one will ever forget Yankees pitcher Jim Abbott throwing a no-hitter despite missing his right hand. Or a couple years ago, when linebacker Shaquem Griffin was drafted by the NFL's Seattle Seahawks despite missing his left hand.
We've seen limb deficient athletes excel before. But a high level Division I basketball prospect, missing an entire arm, is unheard of. Hansel reminds that life has no boundaries and no limits.