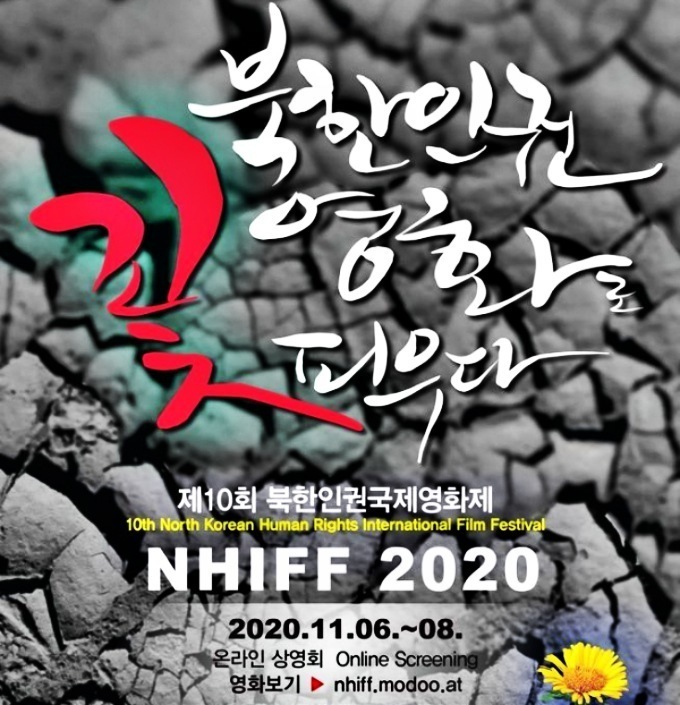 한국어
《Aria》
There is an unidentified girl, who is approximately 10 years old, sitting alone inside an interview room of the Embassy of the Republic of Korea in Thailand. Ki Young, an embassy employee, makes an attempt to have a conversation with the girl, so that she could identify her. But for some reason, the girl does not speak the only information Ki Young has about this girl is that she is blind, and that this morning, in front of the embassy front door, the chief of a North Korean detector support organization, Pastor Kim, penetrated the girl into the embassy after a physical brawl against some undercover security department employees.
《Sunshine》
Seolji has been a detector for two years, and is a bright young lady who works hard in a flower shop. Seolj was a propaganda painter in North Korea and sometimes she paints a mural as a part-time job. Then one day, she appears as 'Hongdae Mural Woman'. Broad casting station PD Shin woong, who is in a crisis of extinction, seeks to recognize her and make a big documentary, but she is worried about her parents in the north. Eventually, she allows shooting on condition that she does hot reveal her identity.
《48m》
I had to Iive... In order to live on, I had to cross no matter what. The distance between North Korea and China at the Amnok River point is just 48m. At that location, people risk their lives to cross the river. A true story of sisters who had to witness their parents die at the border line during their childhood, a soldier who feels a sense of guilt for killing people right before his eyes, parents who have to save their starving offspring, and those who had to risk their Iives in order to cross the 48m starts now...
《Love Letter》
We look back the story of an old lady who lived a hard life for more than 50 years. The lady once evacuated, then came back to Chulwon and raised her son, making a living off of selling fish. After successfully raising her child as a chief of a bank, the lady finally gains the opportunity to learn Korean, which could not learn during her childhood. As soon as she is enabled to write, the lady writes her first letter to her husband, who she missed her entire life. By telling a fictional story in which the letter reaches the lady's husband, who is in battlefield, the director aimes to covey the tragic reality of war, and the life during it.
《Purple Man》
18-year-old Kim Hyuk, born in North Korea, is caught by the North Korean mliltary and suffered severe torture while doing smuggling with China. Freed from a speciaI pardon, he escaped from North Korea and now feels happy that he can eat eggs he loves in South Korea. However, sometimes he is frustrated by the hardships or discrimination he faces. He thinks he is out of the symbol that North Korea is red and South Korea is blue. So what is he? Is it a purple person?
《A Boy from the People's Republic》
Chul Min is a pickpocket living in the boarders of North Korea and China. He sustains his llfe running errands for the boarder guard platoon leader. One day, he encounters a smuggler who smuggles for the platoon leader. Chul Min dances along by the newest popmusic that the smuggler brings in and the smuggler feels sympathy for the boy, as the boy resembles his dead son. In order to adopt Chulmin, the smuggler plans on a mission to escape North Korea with his new son.
《Ode to My Family》
In October 2015, at the 20th reunion of the seperated famliles from South and North Korea, Lee Soongyu an elderly mother and her son, Oh Jangkyun reunited dramatically with his father Oh Insei. Only for 2 nights and 3 days, 6 times, 12 hours of meeting! Finally, after the age of 65 years, an elderly couple couid reunite like a newlywed who married only 7 months ago.
The father and son could see each other for the first time ever after they became old with grey hair even though they look exactiy the same more than any other else. It's like a 'miracle' that a seperated family by the Korean war could reunite and gather under the same roof. However, the shocking truth slowly came out after the reunion of the seperated famliles! It turns out that this father was kidnapped by North Korea! The lives of Lee Soongyu and her son Oh Jangkyun who have been waiting for the husband and father started to crumble down.
《I Love South Korea》
A North Korean detector Hae Won films his day with an action camera, 24/7. When there isn't anything special, he puts on his action camera on his head, faces the lens towards his face, and films. He records all of his whereabouts, and stores what he filmed in a hard drive. Once a week, he brings his flies to his detective in charge. One day, Hae Won encounters a woman named Han Byul, who is sitting on the opposite side of the train track.
《The Regular Hire》
24 year-old Young Ho, who came to South Korea 16 years ago, dreams of becoming an ordinary South Korean. After graduating from a fine university with a splendid resume, he becomes a regular hire at Daesan Produce. At sales team #2 that Young Ho is assigned, there is an intern named Ha Yeon Ju who lost her opportunity to become a regular hire because of Young Ho. Meanwhile, the promotional team interviews Young ho, a North Korean detector, who passed the open recruitment.
《Why I Left Both Korea》
Choi Joongho is 30 years old, an ordinary Korean guy. When he was in college, he led people to meet North Korean defectors and help them, but he lost his passion for helping them after he discharged from the military service and started living a hectic life.
He left to London for studying after 3 years of working at the broadcasting company. He met a defector again at London, and that experience made him start to think more rationally and calmly about the life of the North Korean defectors and their human rights. And then, he took a journey for visiting defectors who are Iiving in Europe. Why this people can live in neither North nor South Korea and can't help living in the third country. Let's listen to their miserable life, struggles of unification and the future of Korea.
《Our Family》
Now only about 10 years old, at an age when even the slightest bits of words seem like a beauty, there are children who made through the blistering cold winter and came South to preserve their lives. 10 teenage North Korean refugees live with a South Korean man named Kim Tae Hoon at a teenage North Korean defector group called 'Family.' Some of them came alone; others escaped with their parents, but were hot able to live with them under negative circumstances.
10 of such teenagers live with Kim Tae Hoon under the hame 'Family.' They are children with brave heart, children wiith diligence, children with dreams, children with childishness, and children who celebrate their birthday for the first time. And although they share no blood, the children and their uncle are becoming 'our family.'
《Crocodiles in Mekong River》
After 70 years of division, the number of North Korean defectors is now more than 30 thousand 25 years ago, unification of East Germany and West Germany suddenly came like a thief at dawn. This is a road documentary movie about a journey of four young men (two North Korean defectors, two Korean guys) following the road of escaping North Korea.
The purpose of the movie is to raise awareness of the reality of North Korea, and point out the difference between the awareness of North and South. Also, through the story of the young North Korean defector who risked his life to escape North Korea, you can learn 'what kind of memories can be created by fear, how can memory be distorted and deleted' with self-introspection. Later, their one and only journey of escaping North Korea that has never been tried before will be not only a stepping stone but also a compass that show the vision of unification.
《Entry》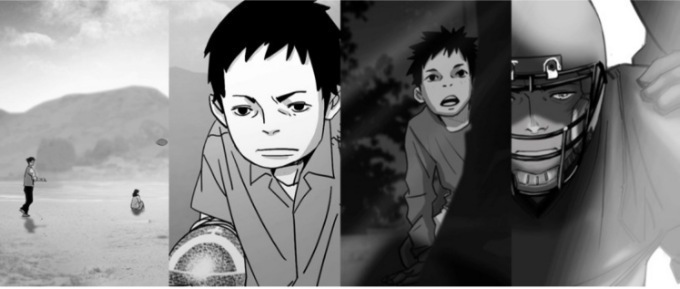 'Father', a North Korean scientist and rocket expert. He is also the head of a family with a beautiful wife and a good son. His son has a deaf disability. Every evening, he teaches American football with his son on a sparse riverside (practice avoiding someone trying to catch himself. running with a ball, and passmg the ball over), and practice breaking through the wall. He says this is a game. Meanwhile, someone was purged for the failure of the last rocket launch that his father participated in. The situation where the father became dangerous for the next purge target. He puts the rocket information in a small bag. D-Day, father and mother take their sons across the Yalu River to defect to China...
《Where is Your Homeland》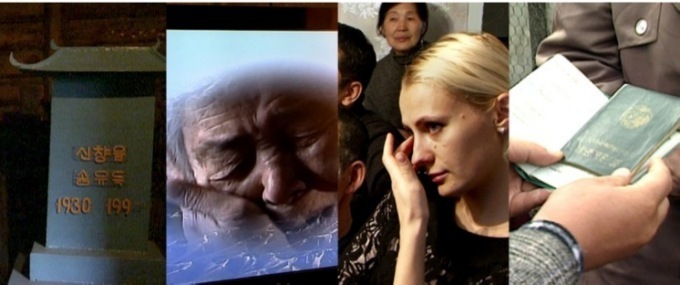 'I' am a 'Joseon person' abandoned by both South and North Korea. After the liberation, the Joseon laborers moved to the Kamchatka Peninsula, the 'Soviet Union', for a living. They were titled with hope that after a few years, making enough money, they would come back to the motherland. However, as Korean War broke out, they never returned to their home. Dozens of people, who cannot stand the intense labor, had died out a day, but only buried en masse in cemeteries without inscribing a gravestone with their names. Their only hope is to be buried in their homeland even if under the daisies.
《Jangmadang Generation》
From the outside, it might took like North Korea hasn't changed much over the last seven decades. But from the inside, a fundamental shift has been taking place an economic revolution led by a generation of millennials who grew up as capitalists in a theoreticatly commumst state. They are the "Jangmadang Generation," and they have emerged as the greatest force for change that North Korea has ever seen.
《Lost Dream of a Paradise》
I got on the repatriation ship to the North with hopes of living in our land and our country. Believing that we would become as one in the near future, and foolishly sending my family to the North still remains as my biggest regret. The story of 93,000 Korean residents in Japan, who went to the North with dreams of living in a paradise.
《North Korea VJ 》
This is a documentary film in which a videographer, a North Korean resident, filmed in various human rights situations in North Korea. Two North Korean video journalists, Lee Jooh and Kim Dong-cheol, have documented the lives of ordinary people In North Korea from 2004 to 2010. Why do the two continue to take risks and desperately film the reality of North Korea?