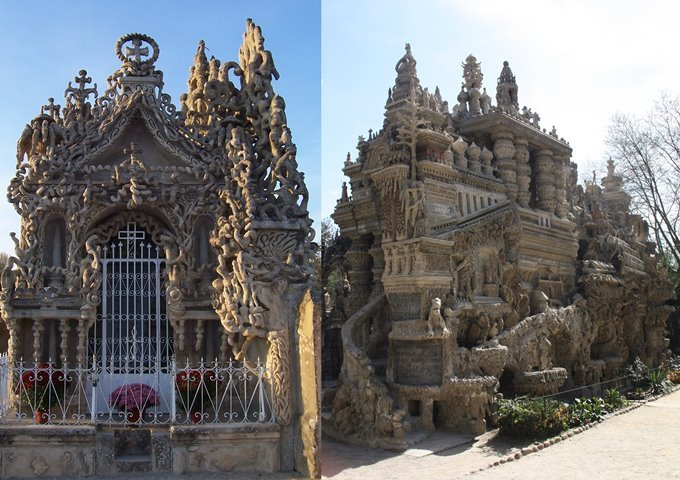 한국어 日本語
Ferdinand Cheval was a French postman who spent thirty-three years of his life building Le Palais idéal (the "Ideal Palace").

One day his foot tripped on a stone that almost made him fall. He wanted to know what it was. It was a stone of such a strange shape that he put it in his pocket to admire it at his ease. The next day, he went back to the same place. He found more stones, even more beautiful, he gathered them together on the spot.

For the next thirty-three years, Cheval picked up stones during his daily mail round and carried them home to build the Palais idéal. In 1969, André Malraux, the Minister of Culture, declared the Palais a cultural landmark and had it officially protected.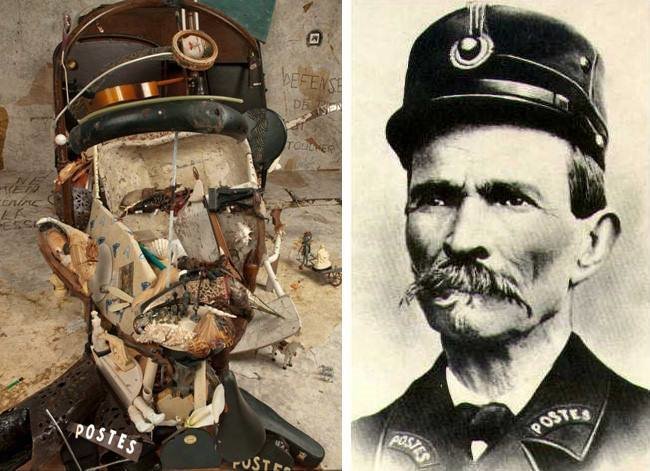 Video
-
Une pile de dechets cree le visage de Ferdinand Cheval
【Talent】Nina Conti - the art of ventriloquism at its best
【Dancing】Matthew "Matt" Harding
【Talent】Darcy Oake's Jaw-Dropping Dove Magic
【Talent】Paddy Jones, a Guinness world record cham-pion 'Oldest Acrobatic Salsa Dancer'
【Talent】Elephant painting an elephant
【Sand Artist】Kseniya Simonova, 2009 winner of the TV contest Ukraine's Got Talent
【Talent】Watch Brian Hull perfectly sings Frozen's 'Let It Go' as 21 classic Disney characters
【Music】"Let It Go" from Disney's 'Frozen'
【Talent】3 year old kid blows away judges with dancing skills
【Talent】Amazing dance
【Talent】Very sexy athletic girl lunga from the musical Africa Africa
【Talent】CRAZY INDIAN TALENT SHOW
【Talent】This is impossible
【Talent】Chloe Bruce - Guiness Book of Records - 210 Kicks In One Minute
【Talent】David Garibaldi - Jesus Painting (Lakewood Church)
【Talent】Everything is possible in Russia прикольный мишка
【Talent】David Garibaldi - Jesus Painting (Lakewood Church)
【Talent】At 86 she is amazing - Respect to this lady
【Talent】This Guy is INCREDIBLE!!!! Look At His SPEED
【Funny】Tae-Mi's 1st pitch "Kick Twist"
【Funny】Shin Soo-ji's 1st pitch
【Music】The Voice of the Philippines Lee Grane Maranan stuns judges
【Music】4 Year Old Boy Plays Piano Better Than Any Master
【No Pain No Gain】Don't take anything for granted!!!
【Talent】The world's fastest painter
【Championship】B-boy Crew Battle Final Morning of Owl (Korea) v Body Carnival (Japan)
【Championship】FISM World Championships of Magic 2012 Contestants
【Championship】The world yo-yo champion, BLACK
【Talent】Kenichi Ebina - Matrix Robotik Dancer - Americas Got Talent 2013 Auditions
【Talent】Incredible Balance
【Talent】Concentration brings a miracle