Korean Japanese
Watch Brian Hull sings 'Let It Go' impersonating 21 classic Disney and Pixar (which is now Disney too) characters, which is extremely hard to do while singing. Really amazing talent.

The list of characters: Captain Barbosa and Jack Sparrow (from Pirates of the Caribbean), Roz and Mike Wazowksi (from Monsters Inc), Lumiere, Cogsworth (from Beauty and the Beast), Dug and Alpha, (from Up), Kaa (the Jungle Book), Sebastian and Scuttle (The Little Mermaid), Scar, Pumbaa and Timon (The Lion King), Ray (the Princess and the Frog), and the classics Pete, Winnie the Pooh, Tigger, Mickey, Minnie,,,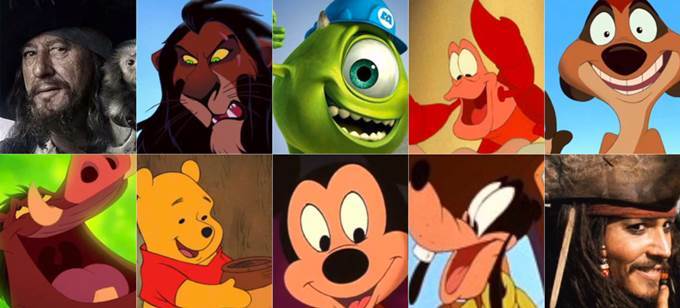 【Talent】Nina Conti - the art of ventriloquism at its best
【Talent】Darcy Oake's Jaw-Dropping Dove Magic
【Talent】Elephant painting an elephant
【Music】Best singing priest in Ireland! Fr Ray Kelly Singing Hallelujah!
【Sand Artist】Kseniya Simonova, 2009 winner of the TV contest Ukraine's Got Talent
【Music】"Let It Go" from Disney's 'Frozen' 「冬の王国」OST「Let It Go」
【Talent】3 year old kid blows away judges with dancing skills
【Talent】Amazing dance
【Talent】Very sexy athletic girl lunga from the musical Africa Africa
【Talent】CRAZY INDIAN TALENT SHOW
【Talent】This is impossible
【Talent】Chloe Bruce - Guiness Book of Records - 210 Kicks In One Minute
【Talent】David Garibaldi - Jesus Painting (Lakewood Church)
【Talent】Everything is possible in Russia прикольный мишка
【Talent】David Garibaldi - Jesus Painting (Lakewood Church)
【Talent】At 86 she is amazing - Respect to this lady
【Talent】This Guy is INCREDIBLE!!!! Look At His SPEED
【Funny】Tae-Mi's 1st pitch "Kick Twist" テミの「空中回転キック」始球式 태미의 "공중회전발차기" 시구
【Funny】Shin Soo-ji's 1st pitch シン・スジの始球式 신수지의 시구식
【Music】The Voice of the Philippines Lee Grane Maranan stuns judges
【Music】4 Year Old Boy Plays Piano Better Than Any Master
【No Pain No Gain】Don't take anything for granted !!! 感謝から始めよう !!! 범사에 감사하라 !!!
【Talent】The world's fastest painter
【Championship】B-boy Crew Battle Final Morning of Owl (Korea) v Body Carnival (Japan)
【Championship】FISM World Championships of Magic 2012 Contestants (2012世界マジック大会)
【Championship】BLACK 「ヨーヨーの達人への道」 The world yo-yo champion, BLACK
【Talent】Kenichi Ebina - Matrix Robotik Dancer - Americas Got Talent 2013 Auditions
【Talent】Incredible Balance バランス神枝 완벽한 균형감각
【Talent】Concentration brings a miracle / 集中力が奇跡を呼ぶ / 집중력이 기적을 부른다