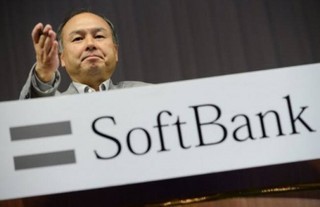 Korean
Japanese
On July 5, 2013 (EDT), the Federal Communications Commission ("FCC") announced that it has voted unanimously to approve "Strategic Acquisition of Sprint by SoftBank." FCC approval completes the regulatory review process required to close the transaction.

SoftBank will invest approximately USD 21.6 billion (approximately JPY 1.8 trillion*) in Sprint Nextel Corporation ("Sprint"). As a result of the transaction, Sprint will become a wholly-owned subsidiary of New Sprint, and the Company will own approximately 78% of the fully-diluted shares of New Sprint.

[Note]
*Approximately USD 20.1 billion converted at USD = JPY 82.2 (fixed by foreign exchange forward contract); USD 1.5 billion converted at USD = JPY 100.
【GTI EXPO 2014】GTI International Trade & Investment EXPO 2014
【CCA Global Expo】Masayoshi Son, Chairman & CEO, Softbank Corp. and Chairman, Sprint Corporation
【Company】SoftBank World 2013
【Company】Amazon's 'Three', giant bio-domes 아마존의 원형돔 신사옥 アマゾン、バイオドーム新本社屋
【Company】Apple's New Spaceship Campus: A Hiring Boom
【Company】Samsung's smart watch "Galaxy Gear"flexiblem Display
【Company】Experience Intel - Look Inside
【Company】Toyota Style "ME.WE"