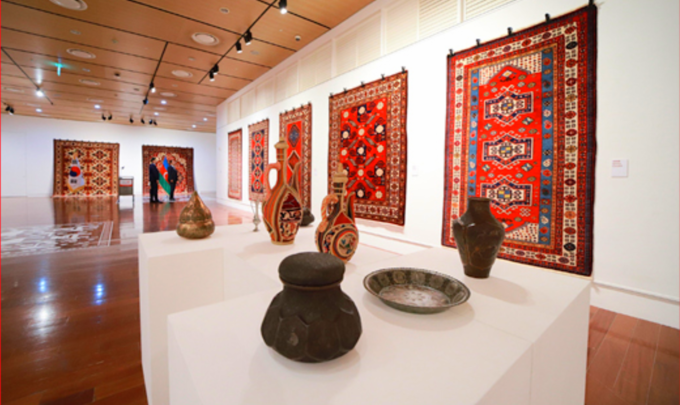 한국어
From November 26 to December 19, the Korea Foundation and the Embassy of the Republic of Azerbaijan in Korea will host an exhibition entitled "Carpets, Pearls of Azerbaijan" at the KF Gallery to commemorate the 100th anniversary of the foundation of the Azerbaijan democratic Republic.
Every country's people and works of art have their unique national features. This individuality is connected with space and time and determined by the direction of the historical development of a people. It also creates a basis for combining the national originality and universal values.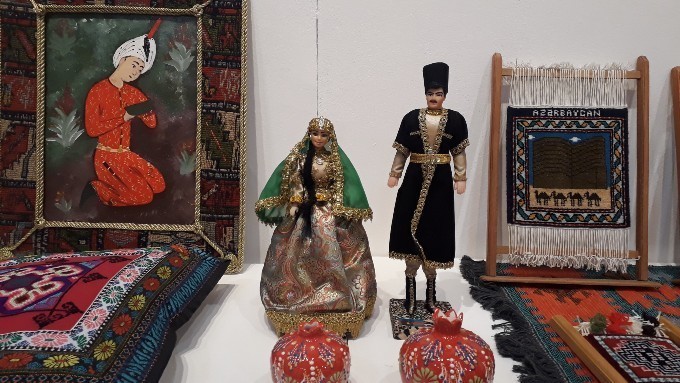 In Azerbaijan, from ancient to present times, rural and professional craftspeople engaged in various handicrafts, such as pottery, embossing, stone and wood carving, embroidery and jewelry art. Among these kinds of handicraft, carpet-making has become an integral part of the national creativity, an important bearer of people's life and spirit and the nation's ethno-cultural heritage.
Existing for many centuries, Azerbaijani carpets are the result of the inborn talent and unfading skill of its people. Azerbaijani carpets were closely connected with life and household, customs and traditions and economic activities of people throughout the country. The carpets' patterns symbolize the country's history and people's beliefs and bring the artistic taste and individual gift of their creators to life.
Azerbaijani carpets represent a phenomenon that emerged from contacts between human beings and nature and contain a world of symbols of love to human beings, the creator and nature ; at the same time, they are an embodiment of aesthetic tastes of the people and their conceptions of beauty and harmony, stylistic rules and historical memory, which reflect the national mentality and are an echo of the country's ancient civilization.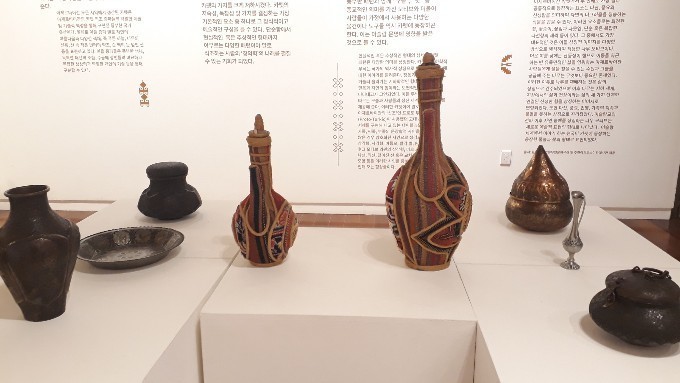 In the household of Azerbaijani people. carpets were used since ancient times. In spite of the refined decoration which appeared in later periods, carpets can be called the original matrix that embodies attributes and milestones of the semi-nomadic lifestyle of remote ancestors and their ancient llunic alphabet.
Assuming that Azerbaijanis are one of the first creators of carpets in the history of humankind. We can say that it was in Azerbaijan where the carpet art reached the highest level of development since ancient times. This art has survived and matured up to the present day.
Azerbaijani people have produced masters and skilled carpet weavers who created wonderful patterns preserved over centuries, preserved their freshness and unique colors and entered these masterpieces into the cultural treasury of humankind. These traditions are continued by masters of the new independent Azerbaijan.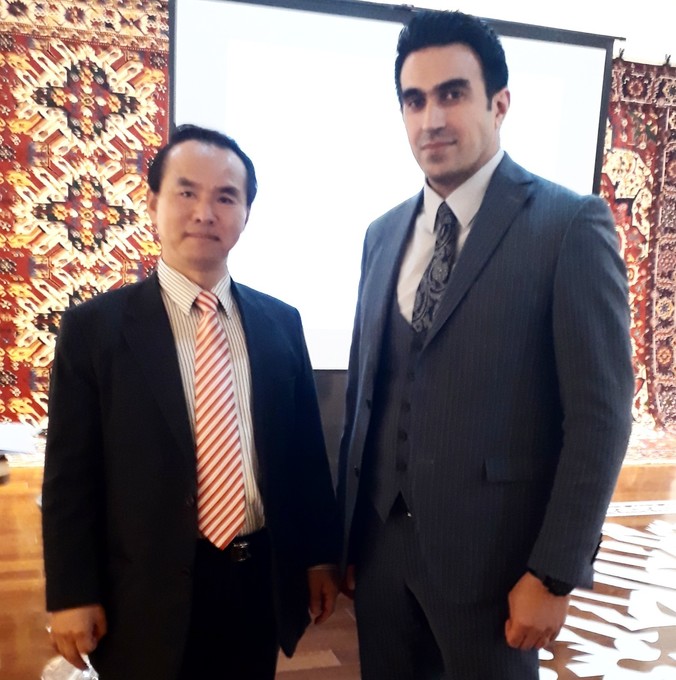 (left to right) Asia News CEO Keum San Kim, Azerbaijan Ambassy in Seoul Mr. Toghrul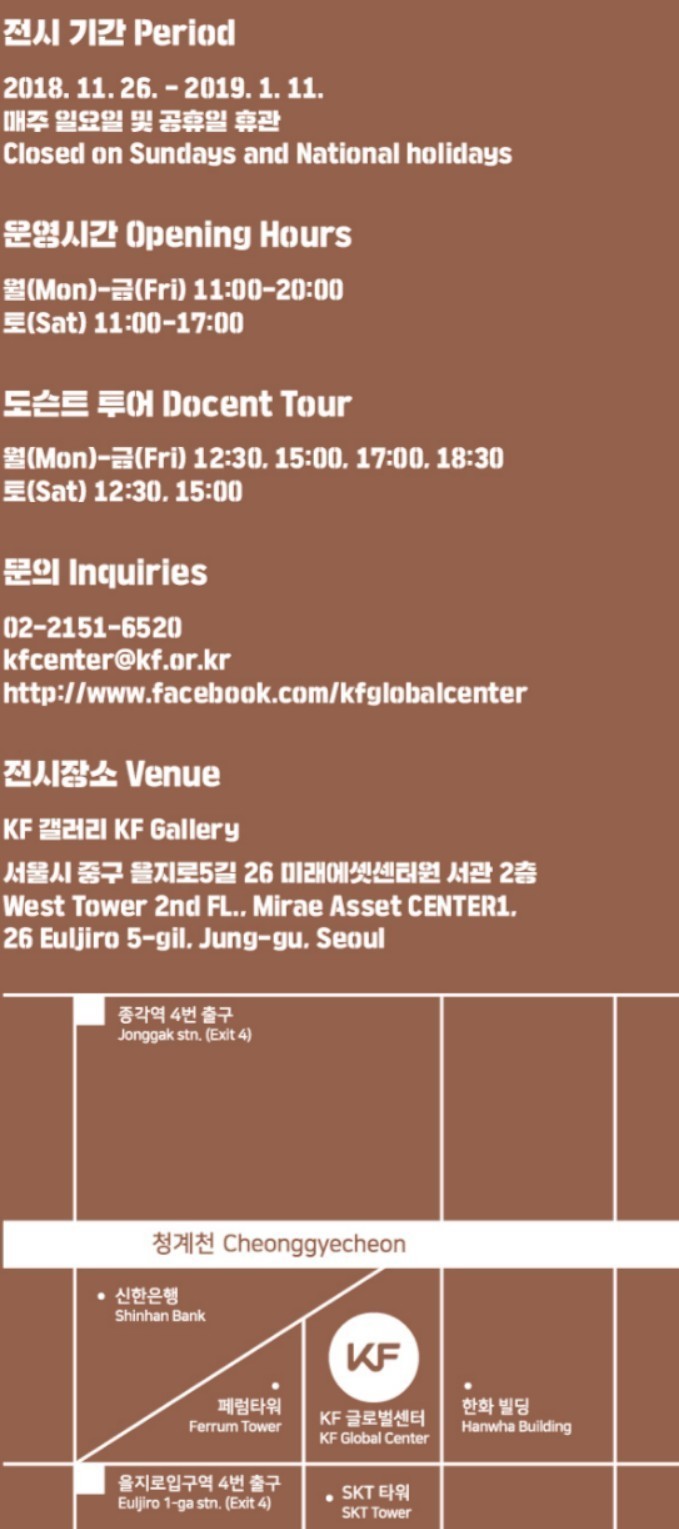 ㅇ