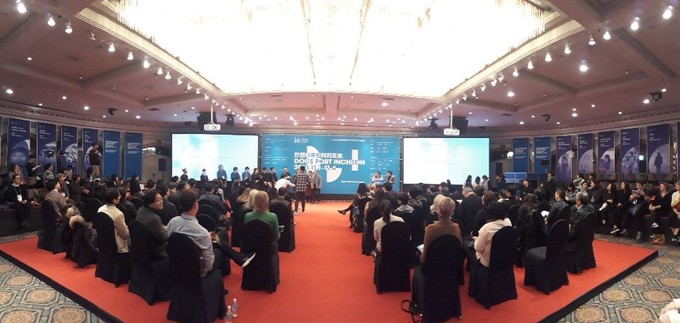 Award Ceremony, Olympos Hotel Incheon(11/4)
한국어
'Docs Port Incheon 2018' held the Award Ceremony on November 4 at Olympos Hotel Incheon.

Best Korean Project "206"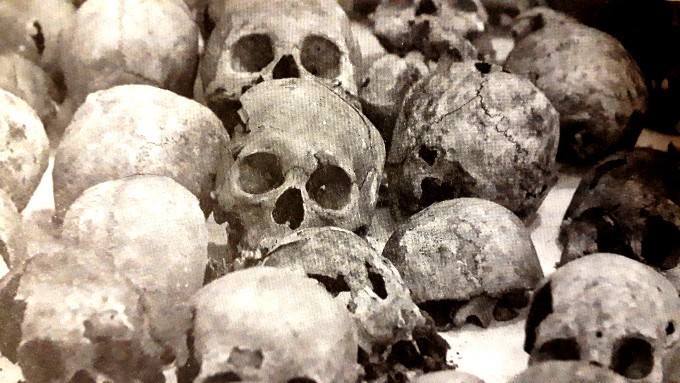 At dawn on the 25th of June 1950, the Korean War broke out. Tens of thousands of people died and lost their family. Now, almost seventy years later, while leaders of the North, South and the United States discuss the possibility of peace, the full extent of the atrocities committed during the war remain unknown. But there are bones in the ground that can reveal what really happened during the war.

In 2005, The Truth and- Reconciliation Commission(a.k.a. TRC) uncovered 168 unknown massacres. However, suspected political biases arose within the TRC and by 2010, the commission was dissolved. Haunted by the unsolved murders, these former investigators and the bereaved family restarted a project at an area called Bright Snow Mountain(Seolhwa san) to uncover the truth on their own. They suspect that at least 200 civilians were slaughtered at the mountain. As they dug into the ground, scorched black soil spilled out. Beneath the soil laid bones.

A Fragmented Past Unearthed - 206 focuses on the recovery operation of the massacre site while examining how we as humans keep record, collectively remember, and sometimes willfully forget our own history.

Director Heo Cheol-nyung

Born in 1986 in Seoul, South Korea, Heo studied Broadcasting and Documentary filmmaking at the Korea National University of Arts. His first feature documentary, Remanent People, which delicately portrayed the desire of a family in the midst of redevelopment project in Seoul, was officially invited in the DMZ Docs and Seoul Independent Film Festival in 2012. His newest film, The Whispering Trees was screened at various film festivals including BlFF 2017.

Producer Jo So-na

So-na studied Fine Arts and Social Sciences at Yonsei University. Her career in film production began with a Belgium-Korean co-production project, Reach for the SKY, where she was a production manager. She worked as a producer for Bamseom Pirates, Seoul Inferno which screened In 2017 Rotterdam International Film Festival and The Whispering Trees which invited in 2017 BIFF. She currently has several feature documentaries in development and production.

Best Asian Project "Midwives"


Hla Sein Nu is a buddhist Rakhin who has come to the Rohingya Musilm village of Paung Toke to help people. In spite of pressure from Buddhist nationalists groups, Hla Sein Nu has set up an improvised medical clinic in Paung Toke to improve the lives of the impoverished Rphingya. Her young Rohingya apprentice Nyo Nyo is determined to overcome her difficult situation and become a midwife in order to help her community.

Together, they engage in a daily struggle to keep the only health facility in Paung Toke open in the face of growing division and prejudice. They try to fight against the tide of intolerance. With the pressure of the conflict, Hla Sein Nu have to leave Nyo Nyo.

Director Hnin Ei Hlaing

After completing her studies at the Yangon Film School(Myanmar), her first documentary as director, Burmese Buflerfly(2011), was shown at international film festivals in over 20 countries, and was the winner of the Singapore - Myanmar Film Festival in 20l3. She was attending at the Filmakademie Baden-Wurttemberg(Germany) in 2014. Period@Period won at Wathann Film Festival in 2016.

Producer Sein Lyan Tun

Sein Lyon Tun is on award winning filmmaker and Producer from Myanmar. He also directed and co-produced TV documentary titled Border Baylor Inside Lens, NHK in 2016 and titled Dream over Monsoon for Color of Asia Program, NHK in 2017. Currently, he is working on his first feature documentary A Letter To Jejaro which won 'Docs Spirit Award' from Docs Port lncheon in 2016, 'Hoso Bunka Foundation Prize' in 2017 at Japan.

Best Rough Cut Project "Shadow Flowers"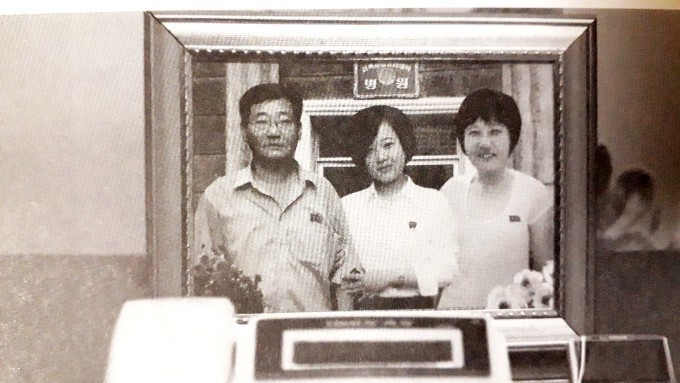 KIM Ryen-hi's improbable story began as she had her first trip abroad in 2011. She was deceived by a broker in China who said he could smuggle her into the South, where she could make a lot of money in a few months and return to China. But as soon as she arrived in South Korea, they forced her to sign a document agreeing to become a law-abiding citizen of the South.

Keeping her under surveillance, the South Korean government refuses to give her a passport. She has been seeking a way to return to her family. But the South Korean government has announced she cannot return since South Korean law does not allow its citizen to be a North Korean. It has been 7 years in the South.

As her time in the South gets longer, she gets more anxious. She feels like she has lost her universe. She is scared that everyday that she stays in the South, the people she loves get farther and farther away from her. She fears that she might become someone like a shadow to her family. A person who exists only in their memories. . ..

Director/PD Yi Seung-jun

Born in 1971, Yi Seung-jun is the multi-awards-winning director of Planet of SnaiI(Best Feature Documentary Award, IDFA 2011) and Wind on the Moon(lDFA 2014). His recent film Crossing Beyond(the Official 2018 Winter Olympics Film) was invited to the BIFF and the Tokyo Int'l Film Festival. He is also the director of In the Absence was invited to the DOC NYC 2018, Short Documentary Competition.

Producer Gary Byung-seok Kam

Gary produced a multi-awards winning documentaries including Planet of Snail(2011), Breathing Underwater(2016). His recent film Crossing Beyond(the Official 2018 Winter Olympics Fllm / Directed by Yi Seung-jun) was invited to the BlFF and the Tokyo lnt'l Film Festival. While producing In the Absence(DOC NYC 2018, Short Documentary Competition), Shadow Flowers, and Touch the Colour, he is directing his first feature length film On High Ice. He also tutors at various documentary forums in Asia.

"Garden, Zoological"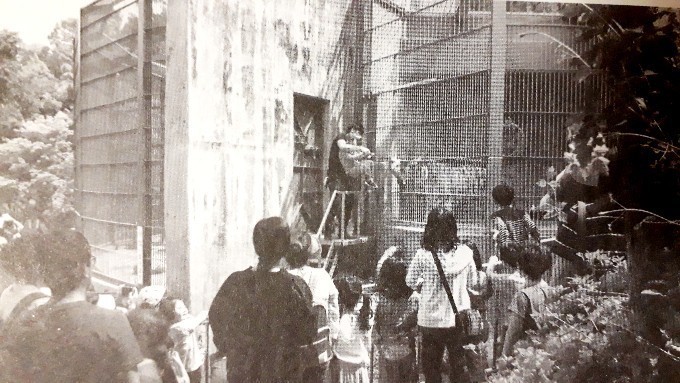 The keepers are kept busy with the animals under their care. These animals, although some may haven't completely lost their innate instincts, are unlikely to survive if released back to the wild. it'd be difficult for them to live in packs and find food on their own. Ultimately, the zoo may will be the new habitat that they must adapt themselves to live in.

Director Wang Min-cheol

Graduated from an engineering school and worked in visual designs. Studied musicology in Berlin and then majored film in Koln. Worked mainly as a cinematographer for feature documentaries. Garden, Zoological is his first feature film.

Producer Lee Wang-hyung

Studied at the Kunsthochschule fuer Medien in Kotn, Germany and produced Lotto Shame which was presented at the BIFF 2016. He is currently working on a feature film My age, 14 and participates in the production of various contents such as documentary and web drama.

Doc Spirit Award "E.S.P."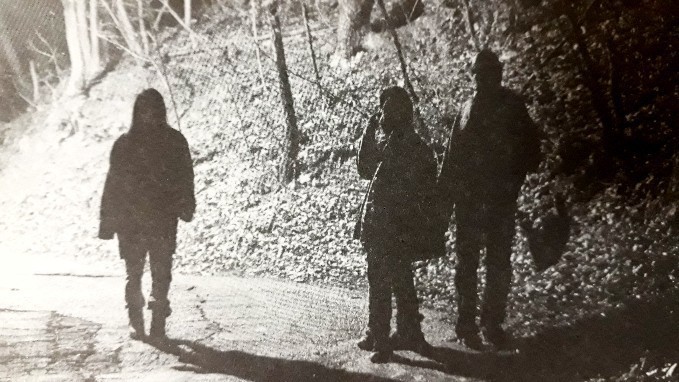 "I am KIM Na-yeon, Jessica, Shan, Merche, and Merhim." In this documentary, Na-yeon(14) can be anything she wants and create any story she likes. In the open world set up within the documentary, Na-yeon/Merhim makes new friends. They put together at the community titled 'E.S.P' and finally embark upon an adventure. Going back and forth between their schools, homes, part-time jobs and the open world, the stories they create present many twists and turns.

'E.S.P' explores a new perception of the teenage ego and existence, and at the same time records stories that unfold in young people's psychological landscape.

Director Jung Jae-hoon

Born in 1986 in Seoul, JUNG Jae-hoon started making films with Someone's Heart(2005), and since then has made various narrative shorts such as Tenderly(2013) and feature documentaries, Hosu-gil(2009) and Hurrahh!(2011), which have been screened at film festivals such as Yamagata international Documentary Film Festival, Seoul Independent Film Festival, and Seoul Independent Documentary Film Festival. The 212-minute-Iong Turbulence at Dodoli' Hill(2017) is his latest film.

Producer Ko Yoohee

Born in 1987 in Tokyo and raised in Jeju and Seoul, Ko Yoohee studied the history and aesthetics of cinema and documentary in the context of contemporaneity in graduate school. She worked for feature documentaries such as Scenery(2013, associate director), and KIM-GUN(2018, producer), as well as for contemporary art projects at Asia Culture Center Theater(ACCT). She is currently producing feature documentary E.S.P. with Director JUNG Jae-hoon.

"THE Golden Thread"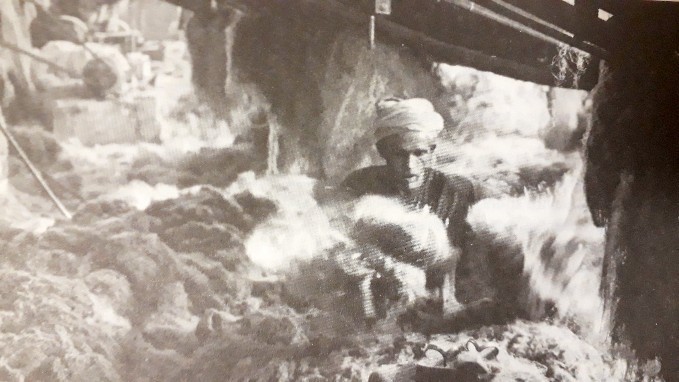 The Golden Thread travels to the forgotten industrial belt in Kolkata, home to the once-flourishing jute textile industry. Huge brick chimneys sprouting trees and rusted jetties are seen all along the river Hooghly and are reminiscent of once-thriving industry. Nestled here is the first factory in Asia, a mammoth jute mill, founded in 1858.

And to our surprise, it's still running! Not all mills are as old, but most go back a century and provide us with a peek into the early industrial period of labour-intensive factories where hundreds of workers sweat it out on the gargantuan mill floors equipped with cacophonous gigantic iron machines powered.

There was a time when a job in the jute sector was considered prestigious but today frequent lockouts and layoffs keep the workers at an edge, often leading to violent outbursts. Fear, cynicism and resignation are writ large on their faces; their eyes betray the deep sense of despair and abandonment that marks not only their lives but also of the other industrial workers in India. The film will go beyond socio-political issues in order to unearth the hopes, aspirations and dreams buried under the mechanized and alienated bodies and minds.

Director/Producer Nishtha Jain

Nishtha Jain is multi-award winning filmmaker, best known for her documentaries Gulabi Gang(2012), Lakshmi and Me(2008), City of Photos(2005). Her films have been screened in over 200 international film festivals, exhibited in art galleries, art-house cinemas, schools, universities and broadcast on international TV networks. She has served as a juror at several prestigious film festivals and held Master Classes in numerous international universities.

She's a Fulbright Scholar, Sundance Documentary Fellow, American Film Showcase Fellow and recipient of several prestigious film awards and grants.

"XiXi"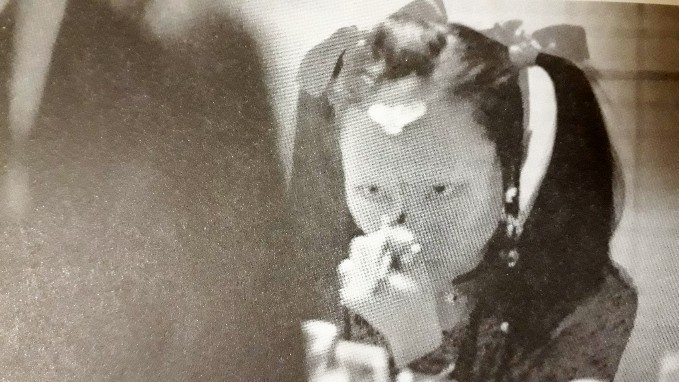 XiXi(29) is a wild street performer who wanders around in Europe in search for love and freedom. XiXi's only gravity is her daughter Nina(7) who lives in France with her ex-husband. Nina is turning into a teenager and demands more love and guidance from XiXi.

Forced to come to terms with her role as a mother and all the realities after divorce, XiXi announces her business plan in order to make a change and become financially independent. Simultaneously she confesses her inner pain and fear to her camera instinctively. The mother and the daughter meet every weekend and are changing each other's life through time...

Director Fan Wu

Fan WU is a Taiwanese independent filmmaker. Her previous directorial works can be seen in galleries, festivals and TV. In 2018, her co-writing project Under the Stars won the lDFA Award in DocsByTheSea 2018, lndonesia. Fan received her MA in documentary directing from DocNomads(Portugal, Hungary, Belgium) and BA in Sociology from National Taiwan University. She also has backgrounds in literature and anthropology.

Spending childhood with her big extended Taiwanese family in a small house, she learned the complexity of human relationships. The challenge and beauty of coexistence has become her care interests when making films.

Producer Venice Atlenza

Venice is a Filipino documentary filmmaker and photographer. Since childhood, stories have been a way for her to encounter life. From those told by grandmother about their province of origin to the ones by the people she meets and eventually films, the spoken words, and shared images builds bridges for her to the world of others.

After graduating from the University of the Philippines in 2012, she worked as an associate producer at National Geographic Philippines mini series. She then became a photographer for the World Health Organisation on the effects of typhoon Haiyan in the provinces of Eastern Samar and Leyte.

In 2015, she was granted a scholarship for the Erasmus Mundus Program - "DocNomads." Afterwards she completed an internship with Terratreme Filmes, Portugal — on film distribution.

She is currently working on her short film entitled Under the Stars which was developed during the south east asian short film program of the the Tribeca Film Institute called lf/T hen. The film was selected to be part of DocsByTheSea 2018 where it won the IDFA Prize for
most promising film.

Best Young Korean Director's Project "The Trials of My Body"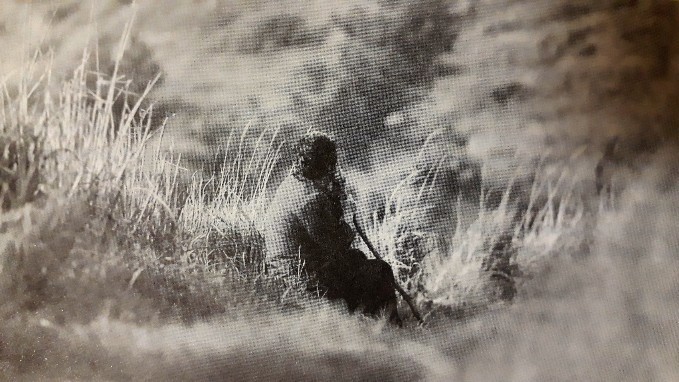 122 women filed a state claim against the Republic of Korea government. The plaintiffs are women who have made a living by prostitution around USFK bases in Korea. Those women who were documented as 'US military comfort women' on the official documents of the government have been subjected to a 30-year compulsory sexually transmitted disease checkups, aurantine and forced treatment in detention centers.

The documentary follows a five-year trial process with a focus on the US military and the Government of the Republic of Korea's organizational sexually transmitted disease management.

Two survivors, KIM Yeon-ja(76) and PARK Young-ja (62), began the legal battle to break through the shame and silence that the state imposes through forced sexually transmitted diseases management. They finally decided that they want to become the real owner of their bodies and voices. The painful and humiliating experiences of life that Kim Yeon-ja and Park Young-ja testify at the trial are undeniable evidence of the national crime.

Director/Producer Lee Ko-woon

Born in Seoul, Lee Ko-woon graduated from San Francisco Art Institute with Filmmaking MFA. She had worked as a documentary producer for a TV station in South Korea, now directs documentary films and teaches film classes as well. She is a producer of R&R Film and directs documentaries tracing Korean history about the relationship between the sexual exploitation of women and militarism.

Jury Special Prize "On High Ice"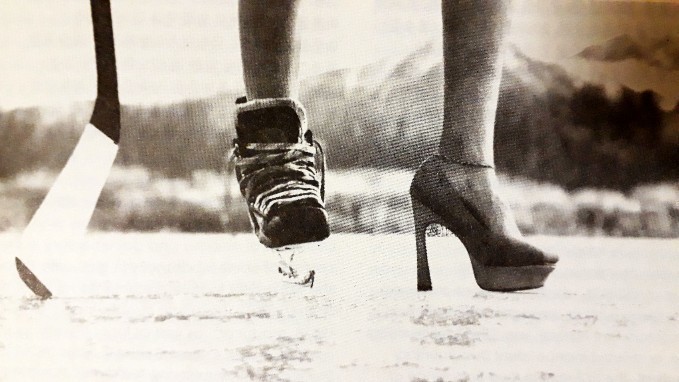 In India which seems to be covered in the heat all the time, there are women who play their unbridled passion on the ice. Ice hockey is almost unheard of in India, but they have been fighting for their right to get on the ice in Ladakh at the height of 3,500 meters. The girls have been playing ice hockey for more than ten years, but the girls are still struggling to keep playing. In a society where girls and women were used to be excluded from the sports, men are insisting on their privilege to use the frozen pond, and women's teams are suffering from the shortage of equipment and support.

This film follows their struggle to uplift the stature of the women in India through sports. This is an empowering film that represents the hope for a better life, and that shares the story of the courageous women, full of passion, leading social change.

Producer Gary Byung-seok Kam

Gary produced a multi-awards winning documentaries including Planet of Snail(2011), Breathing Underwater(2016). His recent film Crossing Beyond(the Official 2018 Winter Olympics Fllm / Directed by Yi Seung-jun) was invited to the BlFF and the Tokyo lnt'l Film Festival. While producing In the Absence(DOC NYC 2018, Short Documentary Competition), Shadow Flowers, and Touch the Colour, he is directing his first feature length film On High Ice. He also tutors at various documentary forums in Asia.

Producer Naama Pyritz

Naama Pyritz produced Inferno(2013), which was invited to a number of film festivals around the world, including Sydney Biennale, Rotterdam Film Festival and Berlinale. He was the producer for In My Room(2017), which was screened In the competition section at Docaviv. As of 2018, he is currently working on On High Ice, Army of Lovers, and The Adventures of Saul Bellow.
【8th NHIFF】the Beginning and Changing of North Korean human rights
Docs Port Incheon 2018 / 1st - 4th November