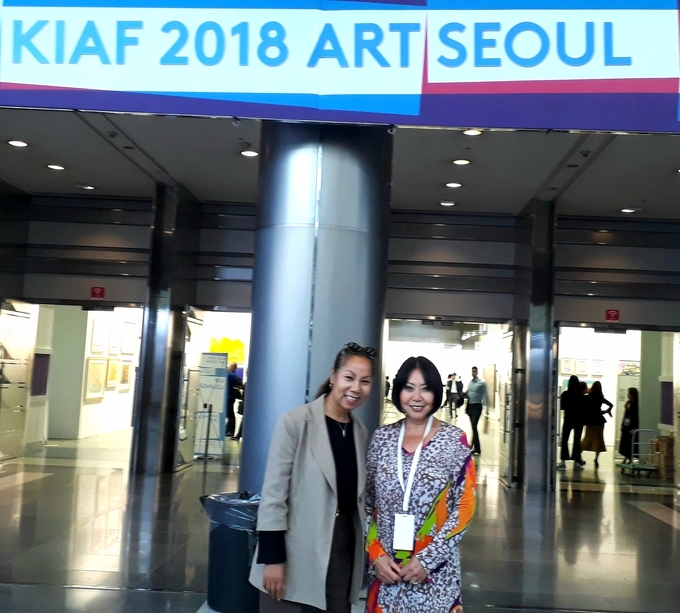 (left to right) singer InSun, artist Sunny Kim
English
Artist Sunny Kim was invited to Lee Seoul Gallery (Hall B-66) at '2018 Korea International Art Fair' held at COEX from October 4 to October 7.
Celebrating its 17th year this year, KIAF ART SEOUL is Korea's largest art market that invites the world's leading galleries and introduces contemporary art to the world.
Lee Seoul Gallery, located in Insa-dong, has exhibited works of veteran artists who are the leading figures of Korean art, and also found more than 100 new artists and new promising artists through 'New Thinking and New Art' program and exhibited their works. New entering its 7th year, the gallery now takes a leap further by adapting the new system of exclusive contract between the gallery and the artist.
Sunny Kim was inspired by the 'Cosmos: A Spacetime Odyssey' written by astronomer Carl Sagan and began to draw the universe. The mind of the human who loves the wide and infinite universe expands enormously and is of immeasurable depth. She commented, "I could successfully overcome worldly obsessions."
Furthermore, she went above and beyond Carl Sagan to express the spirituality and emotions of the universe in dot, line, and color. Golden yellow symbolizes God's blessing.