한국어
日本語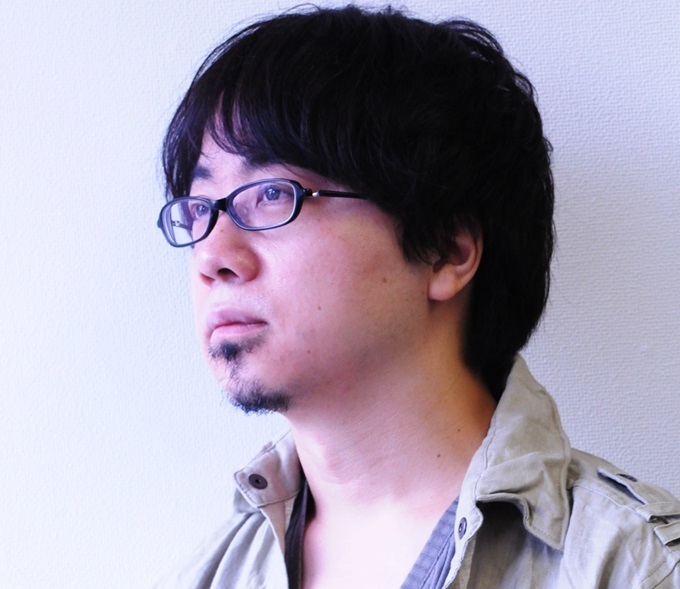 Makoto SHINKAI

He appeared like a comet in the anime film industry, and his latest film, your name., became the biggest hit of this year, as well as a social phenomenon.

Born in 1973, Shinkai's theatrical film debut, Voices of a Distant Star (02), for which he did nearly everything himself, sent shock waves through the anime community with its unique vision of the world. He then increased his staff to put out the critically acclaimed The Place Promised in Our Early Days (04) and 5 Centimeters Per Second (07), before scoring a smash hit with The Garden of Words (13).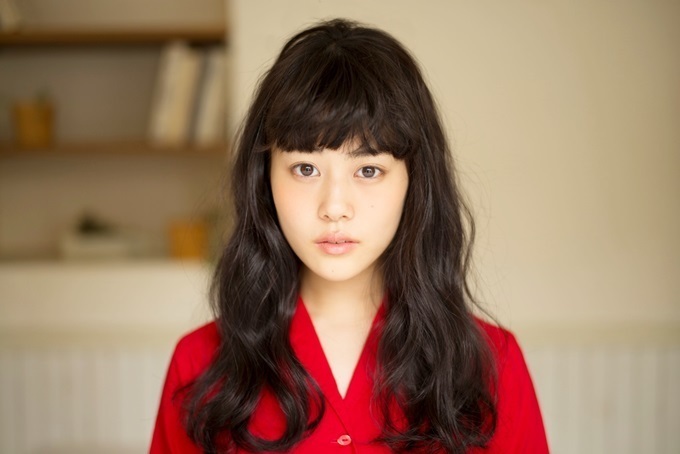 Mitsuki TAKAHATA

Charming audiences with her outstanding talent as an actress, her success in the future will bring bright hope to cinema.

Mitsuki Takahata was born in Osaka in 1991. At the age of 13, she debuted in the starring role of theater production "Playback Part 2: Okujo no Tenshi" (05). She went on to star in the stage musical "Peter Pan" for six years (07-12). In 2013, she earned accolades for her role as the stepsister of the heroine on NHK's drama series "Gochisosan." She starred in this year's romantic megahit, Evergreen Love (16), and appeared in both Rage (16) and Japanese Girls Never Die (16), which was selected for the 29th TIFF Competition section. She is currently starring in the NHK series "Toto Nee-Chan: Fatherly Sister," playing Tsuneko Kohashi. She will soon be seen in the play "My Name is Shingo" (December, 16) and "Elektra" (April, 17), and will be voicing the main character in the anime film Napping Princess: The Story of the Unknown Me (March, 17).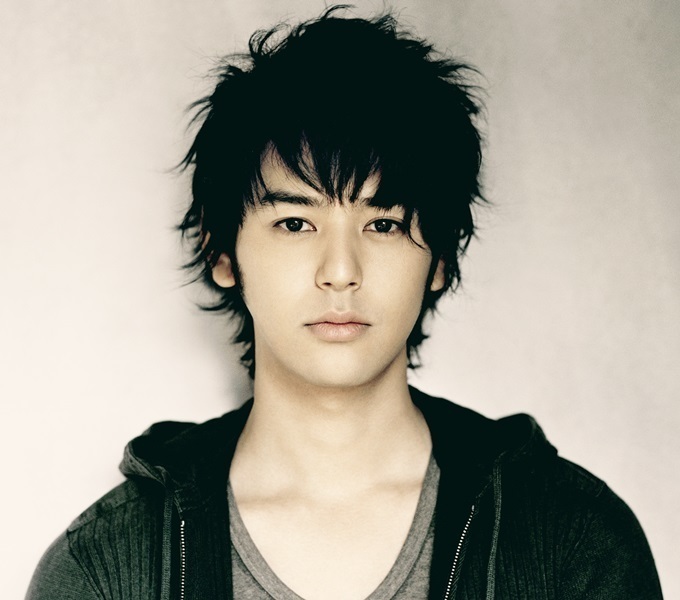 Satoshi TSUMABUKI

Honoring his acting achievements in a wide variety of films, he plays an indispensable role representing the film industry.

Satoshi Tsumabuki was born in Fukuoka in 1980. He made his film debut in Waterboys (01), for which he earned both a Best Actor and Newcomer of the Year Award at the 25th Japan Academy Prizes. He has continued to receive awards for his work, including a Kinema Junpo Best Actor Award for Josee, the Tiger and the Fish (03), and a Japan Academy Prize for Best Actor and a Blue Ribbon Award for Best Actor for for Villain (10/directed by Sang-il Lee). He starred in NHK's Taiga Drama "Tenchijin" in 2009. Other film highlights include My Back Page (11), Tokyo Family (13), The Little House (13), The Vancouver Asahi (14), The Assassin (15), What a Wonderful Family! (16), The Magnificent Nine (16) and Rage (16). He will be seen in Museum (16), Okuda Tamio ni Naritai Boy and Deau Otoko Subete Kuruwaseru Girl (17) and Traces of Sin (17), among others.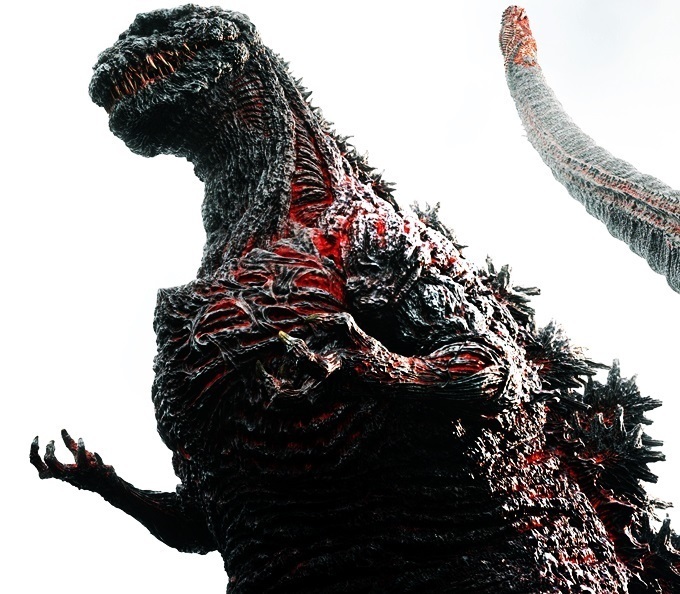 Godzilla

One of the world's best-known characters for over 60 years, this Japan-born phenomenon will continue his ascent both locally and internationally.

An iconic character that first appeared in Godzilla (released November 3, 1954), it continued to star in a total of 29 Toho produced films, garnering an audience of over 100 million in Japan. After 12 years of dormancy since the last Toho production, it returned in Shin Godzilla (released on July 29, 2016) bringing more than 5 million audience members s to the theatre, to record the largest number of admissions in the Heisei series. While the size, expression and powers may differ according to film, it remains the most indestructible monster. Known as "King of the Monsters" internationally, its recent Hollywood reboot has multiple sequels being planned. The franchise has been recognized by the Guinness World Records as the longest continuously running film series in the world and its name had been engraved in Hollywood Walk of Fame, the first and only character from Japan.
【Tokyo International Film Festival 2016】Japan Now
【JWLI 2016 TOKYO Summit】Women Leading Social Change in Japan
【2016 Multicultural Exchange Festival in Tokyo】Let's share cultures and strengthen bond among nations!
【The 66th UN DPI/NGO Conference】Korea to Host UN DPI/NGO Conference in Gyeongju, 30 May-1 June
【DAFZA】DAFZA Held Series of Seminars to Attract More Japanese Investments into UAE
【World Bank】World Bank/IMF 2014 Spring Meetings:"You Can Be the Generation to End Poverty"
【Africa】Chinese Premier Li Keqiang takes wife on state visit to Africa for first time
【I Have a Dream】Speech by Martin Luther King -한국어-
【UN】UN Secretary General Ban Ki-moon to participate in World Bank, IMF spring meetings
【World Bank】"Climate change will lead to battles for food", says head of World Bank
【IMF】JAPAN IMF WORLD BANK ANNUAL MEETINGS
【IMF】IMF 2012 TOKYO ANNUAL REPORT (PART Ⅱ)
【London Summit on nutrition】Ban Ki-Moon - video message to the London Summit on nutrition
【People】2013 World Food Prize Laureate (Robert T. Fraley, Marc Van Montagu, and Mary-Dell Chilton)
【Africa Day】Africa Day in New York, June 26, 2013
【Global Conference】Milken Institute Global Conference 2013
【Russia】Putin has no intention to make any military move into Ukraine
【UN】Ban Ki-moon concerned about the Uganda gay law
【Syria】Fact finding mission in Syria to start immediately-Ban Ki-moon
【London Olympic】BRITAIN LONDON 2012 OLYMPIC GAMES ロンドン2012オリンピック 런던 2012 올림픽