한국어 日本語
■Day: October18(Tuesday)
■Registration: 9:00
■Session 9:30~17:00
■Social gathering: 17:00~18:30
■Fee: 3,000yen(lunch, including social gathering participation fee)
■Venue: Tokyo American Club (Minato-ku, Tokyo Azabudai 2-1-2)
■Details and your application is, http://jwli2016.jp/

The Japanese Women's Leadership Initiative(JWLI) was founded in 2006 by Atsuko Fish, Trustee of the Fish Family Foundation with a mission to empower Japanese women to become leaders and to make positive social change and innovation in Japan.

Every year, four Japanese women participate in a four-week leadership development program in Boston and learn best practices of nonprofit management and operation. Marking the 10th anniversary this year, JWLI is hosting the Tokyo Summit in October. Over 20 women leaders both from Japan and the U.S. will gather to explore the theme of "Women Leading Social Change in Japan" together with the audience.

They will speak candidly about their personal and professional successes and failures as a leader. Come join us for a day full of inspirational stories and meet your role models. Together we will raise the bar for women's leadership in Japan!

Speakers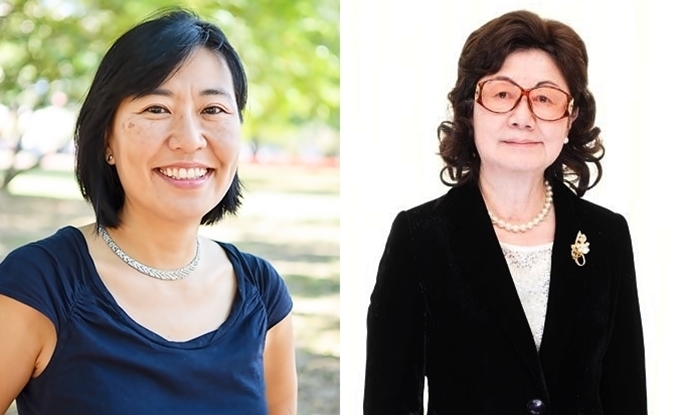 Mari Kuraishi(left), Yuka Matsushima(right)

Mari Kuraishi "one of Foreign Policy's top 100 Global Thinkers"
Mari co-founded GlobalGiving with Dennis Whittle, and currently leads the organization. "Before GlobalGiving, she worked at the World Bank where she managed and created some of the Bank's most innovative projects including the first ever Innovation and Development Marketplaces, and the first series of strategic forums with the World Bank's president and senior management.
Yuka Matsushima
BA in Economics, University of Tokyo.2008 Joined Boston Consulting Group in Tokyo office as a business consultant Since 2011, Co-founder and Vice-President of CROSS FIELDS, Japanese non-profit organization, which aims to connect social and business sectors to createmore social impact. CROSS FIELDS operate International Corporate Volunteering Program, which is for Japanese corporate employees to work for a certain period of time at local organizations, mainly NGOs and social enterprises, in Asian countries.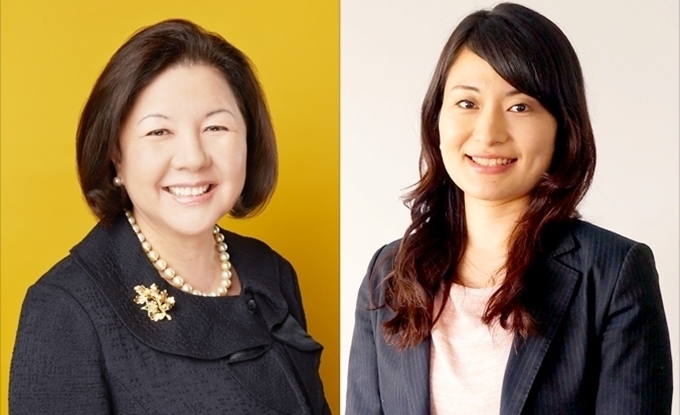 Mitsu Kimata(left), Irene Hirano Inouye(right)

Mitsu Kimata
1960 Graduated from Medical Faculty of Tokyo University, Ministry of Labor (International Liason Officer, Director, Overseas Cooperation Dicision,Cooperatio, Human Resoursces Development Bureau, Ministerial Councillor), 1986~89 Minister of Japanese Mission to the United Nations, 1990~2000 Founding President, The Body Shop, Japan, 2000~ Chair・Director CEO, NPO Empowering Women Empowering Society
Irene Hirano Inouye "2012 Japan Foundation Award"
Ms. Hirano Inouye is President of the U.S.-Japan Council, where she oversees the organization and administers the TOMODACHI Initiative. She is the former President and founding CEO of the Japanese American National Museum, a position she held for twenty years.She is a recipient of bachelor's and master's degrees in Public Administration from the University of Southern California, and an honorary doctorate degree from Southern Methodist University.
【2016 Multicultural Exchange Festival in Tokyo】Let's share cultures and strengthen bond among nations!
【The 66th UN DPI/NGO Conference】Korea to Host UN DPI/NGO Conference in Gyeongju, 30 May-1 June
【DAFZA】DAFZA Held Series of Seminars to Attract More Japanese Investments into UAE
【World Bank】World Bank/IMF 2014 Spring Meetings:"You Can Be the Generation to End Poverty"
【Africa】Chinese Premier Li Keqiang takes wife on state visit to Africa for first time
【I Have a Dream】Speech by Martin Luther King -한국어-
【UN】UN Secretary General Ban Ki-moon to participate in World Bank, IMF spring meetings
【World Bank】"Climate change will lead to battles for food", says head of World Bank
【IMF】JAPAN IMF WORLD BANK ANNUAL MEETINGS
【IMF】IMF 2012 TOKYO ANNUAL REPORT (PART Ⅱ)
【London Summit on nutrition】Ban Ki-Moon - video message to the London Summit on nutrition
【People】2013 World Food Prize Laureate (Robert T. Fraley, Marc Van Montagu, and Mary-Dell Chilton)
【Africa Day】Africa Day in New York, June 26, 2013
【Global Conference】Milken Institute Global Conference 2013
【Russia】Putin has no intention to make any military move into Ukraine
【UN】Ban Ki-moon concerned about the Uganda gay law
【Syria】Fact finding mission in Syria to start immediately-Ban Ki-moon
【London Olympic】BRITAIN LONDON 2012 OLYMPIC GAMES ロンドン2012オリンピック 런던 2012 올림픽