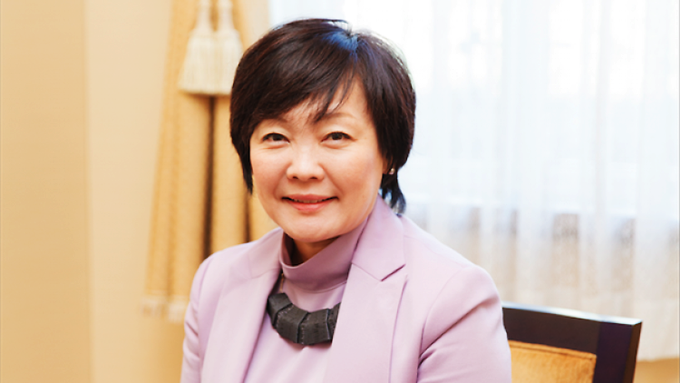 한국어 日本語
Time Out Tokyo, January 22, 2016
March 2016 marks five years since the Great East Japan Earthquake and Tsunami. Although reconstruction efforts in Tohoku have picked up pace, it cannot yet be said that Fukushima and the surrounding region are back to the way they were before the disaster. We recently spent some time chatting to Akie Abe, wife of Prime Minister Shinzo Abe, to hear about her involvement in helping the area's revival. Surprisingly, one of her suggestions for how we can all do our bit involves something pretty fun: going skiing.

Abe regularly visits Tohoku where she works with several reconstruction-related projects. 'The current situation is very different from the early stages, when volunteers were clearing debris and so on. Now, rather than think what we can do for the people of Tohoku, we need to think about what we can do together with them.' With this idea in mind, an event titled 'I'll go skiing even if you don't take me' was held in Yamagata Prefecture's Zao in spring 2015. The title is a reference to the '80s movie 'Take Me Skiing', which was a hit during Japan's 'bubble economy' era and inspired a ski boom across the country.

The event's name may be intentionally comical, but it also represents Abe's strong connection to the slopes and how she believes skiing could contribute to Tohoku's recovery. As a young girl, Abe could often be found on the slopes with her family, and after graduating from high school she worked part-time at a ski resort, developing a still-burning passion for skiing. So she was there during the boom and has witnessed first-hand how ski resorts have begun struggling as business has declined over the last few years.

'When working at a ski resort, you can do farming in summer, but when that option is taken away [because there's not enough business], you have no choice but to leave during the low season. Zao (below) is in Yamagata and escaped damage from the earthquake, but it is still in the Tohoku region and can serve as an example of how revitalising a ski resort and can lead to the entire area around it becoming more active.' This is demonstrated in the fact that event staff includes Zao locals, with everyone preparing and managing the event together.


This spring, the event returns for its second edition and takes place over three days. In addition to ski lessons by top coaches, participants can look forward to snow forest exploration and hot spring tours, making the occasion worthwhile even for non-skiers. And if you're like Abe, who says she enjoys a good après-ski scene, you'll be happy to hear that '80s parties will be held in the evenings. You can also sip Tohoku sake inside a huge snow hut at the Kamakura Bar, and enjoy the opening festival featuring delicacies by chef Tsutomu Ochiai of La Bettola ('toughest reservation in Japan') fame, as well as creations by Hiroki Yoshitake, who runs the Michelin-starred Sola in Paris.

When people who live outside of Tohoku think about what they can do to help the region, they tend to mostly consider the most profound solutions, but Abe tells us to relax a little: 'If you can go, then just go. You don't have to do anything specific – just head over and meet the people.' She also points out that 'outsiders', including foreigners, may be able to view Tohoku's charms from an objective point of view and therefore may be better than locals at letting others know about the area. She emphasises that you don't always have to keep the disaster squarely in mind when going to Tohoku: just visiting the region, perhaps going skiing or on a hot spring holiday, could help push the area's recovery in a positive direction.


By Akiko Toya and Yukako Izumi
【UNESCO Memory of the World】Joseon Tongsinsa/Chousen Tsushinshi "Stand up again, messengers of world peace!"
【Tokyo International Film Festival 2015】ARIGATO Award
【Tokyo International Film Festival 2015】History and current state of Philippine cinema
【Tokyo International Film Festival 2015】The 28th Tokyo International Film Festival Opening Event
【Multicultural One Family Festival 2015】Multicultural Society Forum 'Keiko Kobayashi'
【Multicultural One Family Festival 2015】Theme Song 'Colors of the Human Race'/ Kirari
【国際交流】大道芸ワールドカップin静岡2014
【ASEAN】ASEANフェスティバル2013
【Summit】The Nuclear Security Summit 2014
【日韓交流】 2013日韓平和シンポジウム 2013한일평화심포지움
【ASEAN】23rd ASEAN Summit and Related Summits
【APEC】2013年インドネシアAPEC
【Sports】TOKYO2020 FINAL Presentation FILM
【JATA TABIHAKU】JATA旅博2013
【日韓交流】日韓交流おまつり2013
【日韓交流】한일축제日韓交流おまつり한마당
【Yeosu EXPO】EXPO 2012 YEOSU KOREA TOUR GUIDE
【Yeosu EXPO】EXPO 2012 YEOSU KOREA
【APEC】APEC JAPAN 2010