한국어 日本語
Dubai Airport Freezone Authority (DAFZA) successfully held seminars at the Grand Hyatt Tokyo (December 6) and at the ANA Crowne Plaza, Osaka (December 4), which supported by leading Japanese chambers of commerce, Tokyo and Osaka Chambers.

The visit was organized in cooperation with the Japan External Trade Organization (JETRO), the Japan Cooperation Centre for the Middle East (JCCME). The seminars were aimed at attracting more Japanese investments into UAE.

Since 1996, DAFZA has welcomed over 1,600 companies representing internationally recognized brands such as Airbus, Audi, Panasonic, and Chanel, among others. It offers investors and companies investment incentives such as 100 percent foreign company ownership, zero corporate and personal tax, hassle-free business set up, comprehensive facilities and modern infrastructure.

Tax Incentives
• 100% corporate tax exemption
• 100% personal income tax exemption
• 100% import & export tax exemption

Investment Incentives
• 100% foreign company ownership
• 100% repatriation of capital and profits
• No currency restrictions

Recently named The Top Free Zone in the World for 2012 & 2013 by the Financial Times' fDi Magazine, DAFZA continues to set international benchmarks for free zones across the world.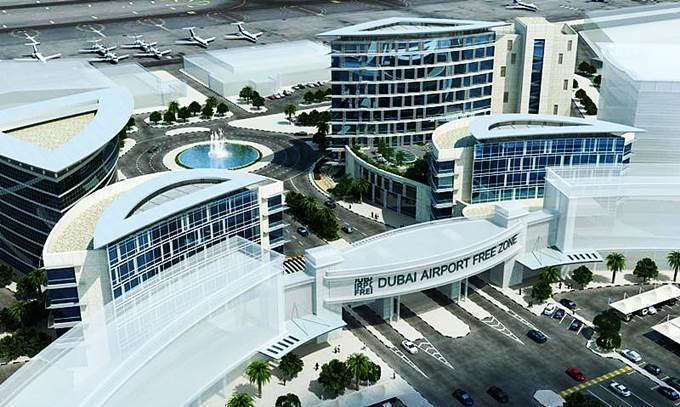 【World Bank】World Bank/IMF 2014 Spring Meetings:"You Can Be the Generation to End Poverty"
【Africa】Chinese Premier Li Keqiang takes wife on state visit to Africa for first time
【I Have a Dream】Speech by Martin Luther King -한국어-
【UN】UN Secretary General Ban Ki-moon to participate in World Bank, IMF spring meetings
【World Bank】"Climate change will lead to battles for food", says head of World Bank
【IMF】JAPAN IMF WORLD BANK ANNUAL MEETINGS
【IMF】IMF 2012 TOKYO ANNUAL REPORT (PART Ⅱ)
【London Summit on nutrition】Ban Ki-Moon - video message to the London Summit on nutrition
【People】2013 World Food Prize Laureate (Robert T. Fraley, Marc Van Montagu, and Mary-Dell Chilton)
【Africa Day】Africa Day in New York, June 26, 2013
【Global Conference】Milken Institute Global Conference 2013
【Russia】Putin has no intention to make any military move into Ukraine
【UN】Ban Ki-moon concerned about the Uganda gay law
【Syria】Fact finding mission in Syria to start immediately-Ban Ki-moon
【London Olympic】BRITAIN LONDON 2012 OLYMPIC GAMES ロンドン2012オリンピック 런던 2012 올림픽