Korean Japanese
Fin is a tiny hardware product that you can wear on your thumb as a ring and it will make your whole palm as a gesture interface.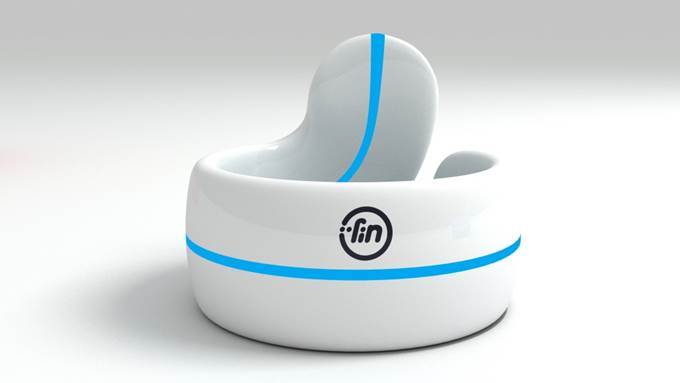 Fin can uniquely recognize each segments of the fingers and can convert your palm into a numeric keypad. Fin is a Bluetooth enabled device that we can connect to three different digital gadgets like Smartphones, Smart TVs, Automobiles, and Home automation devices providing multiple device compatibility. Fin reads different gestures from your palm and its corresponding values control connected devices.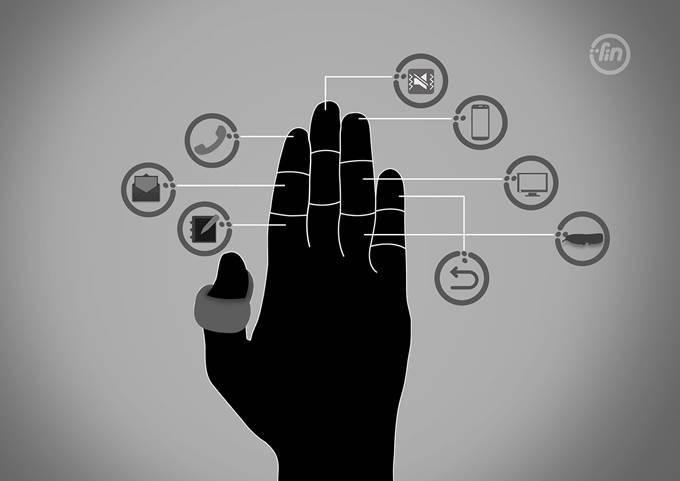 Fin will make your palm as a touch interface that enables the people to interact with Smartphones [Dial Numbers, Attending calls, SMS, Social media, Taking Quick Notes etc.] especially for visually challenged people since they sense the world through touch. It uses smart Low Energy Technology such as Bluetooth for Communication with connected devices.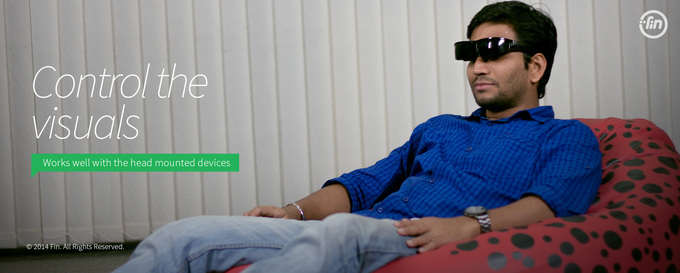 Fin can control your smart TV, to change the channels, control sounds by mere natural finger swipes.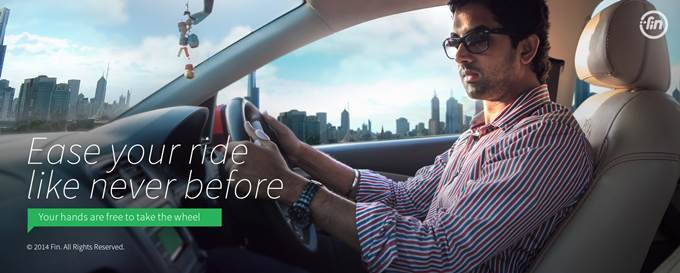 Fin can control your car from being your cars key to controlling your phone while driving, navigate your maps, receive calls and read messages, change music, and other car utilities just by finger swipe without even taking your hands off the steering wheel there by not distracting yourself from driving.
【Technology】Amazing 7D holograms at Dubai Mall
【BAT】Altaeros Energies Poised to Break World Record with 'Buoyant Airborne Turbine' at a height 1,000 feet above ground
【Linear motor car】World's fastest 'Bullet Train"(500Km/h)resumes testing in Japan
【Tunnel】Gotthard Base Tunnel: World's Longest Tunnel
【Flying Car】Terrafugia's Transition flying car first public demonstrations
【Company】Toyota Style "ME.WE"
【Smart Watch】Samsung's smart watch "Galaxy Gear"flexiblem Display
【Robot】Mining Robot「Minero」
【Nano Technology】A BOY AND HIS ATOM
【Robot】KIBO ROBOT PROJECT
【3D Scanning】Rebuilding No.1 National Treasure of Korea "Sungnyemun"
【Green Energy】Japan's green energy revolution
【China】China supercomputer world's fastest
【Technology】Scientists Turn Air Into Petrol
【Terahertz】テラヘルツ革命 테라헤르츠혁명